Luka Yuanyuan Yang 10:30-11:00
Avita Guo 11:10-11:30
Suki Chan 11:40-12:00
May 22, 2022 (Sunday)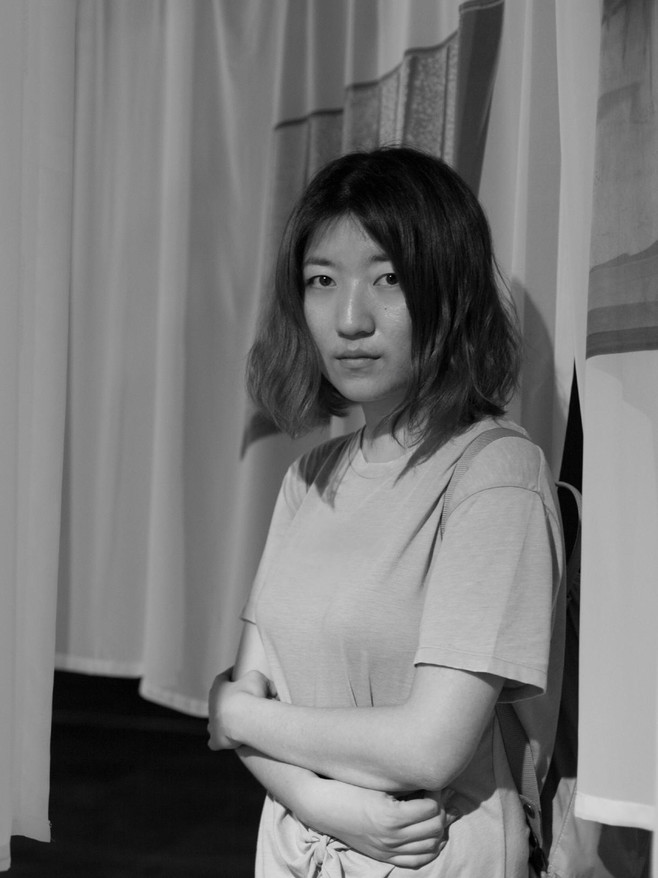 Luka Yuanyuan Yang (b.1989, Beijing) is a filmmaker and a visual artist and who uses video, photography, artist books and performances to tell stories. She received awards internationally from organizations such as Art Power 100 (2019); Asian Cultural Council (2017); Huayu Youth Award(2016); Rencontres d'Arles(2015); Magenta Foundation(2013); Three Shadows Tierney Fellowship (2012) etc. Her works have been shortlisted for many international film festivals, including the Atlanta Film Festival, Camden International Film Festival, Asian American International Film Festival and Women Make Waves etc. Yang's works have been reported by international media such as The New Yorker. Her first feature "Women's World" has attracted widespread attention at home and abroad, and has won awards and praise in the industry section of Pingyao International Film Festival, Doc Edge Documentary Festival, CNEX, Shanyi International Women's Film Festival.
Her recent solo exhibitions inlude, 'Shanghai Low', OCAT, Shanghai, China (2020); 'Dalian Mirage', AIKE, Shanghai, China(2019). Her recent group exhibitions include, 'A Net (Dis)entangled', MILL 6 Foundation, Hong Kong,(2022), 'Critical Distance', IAF, Wuhan, China, (2022).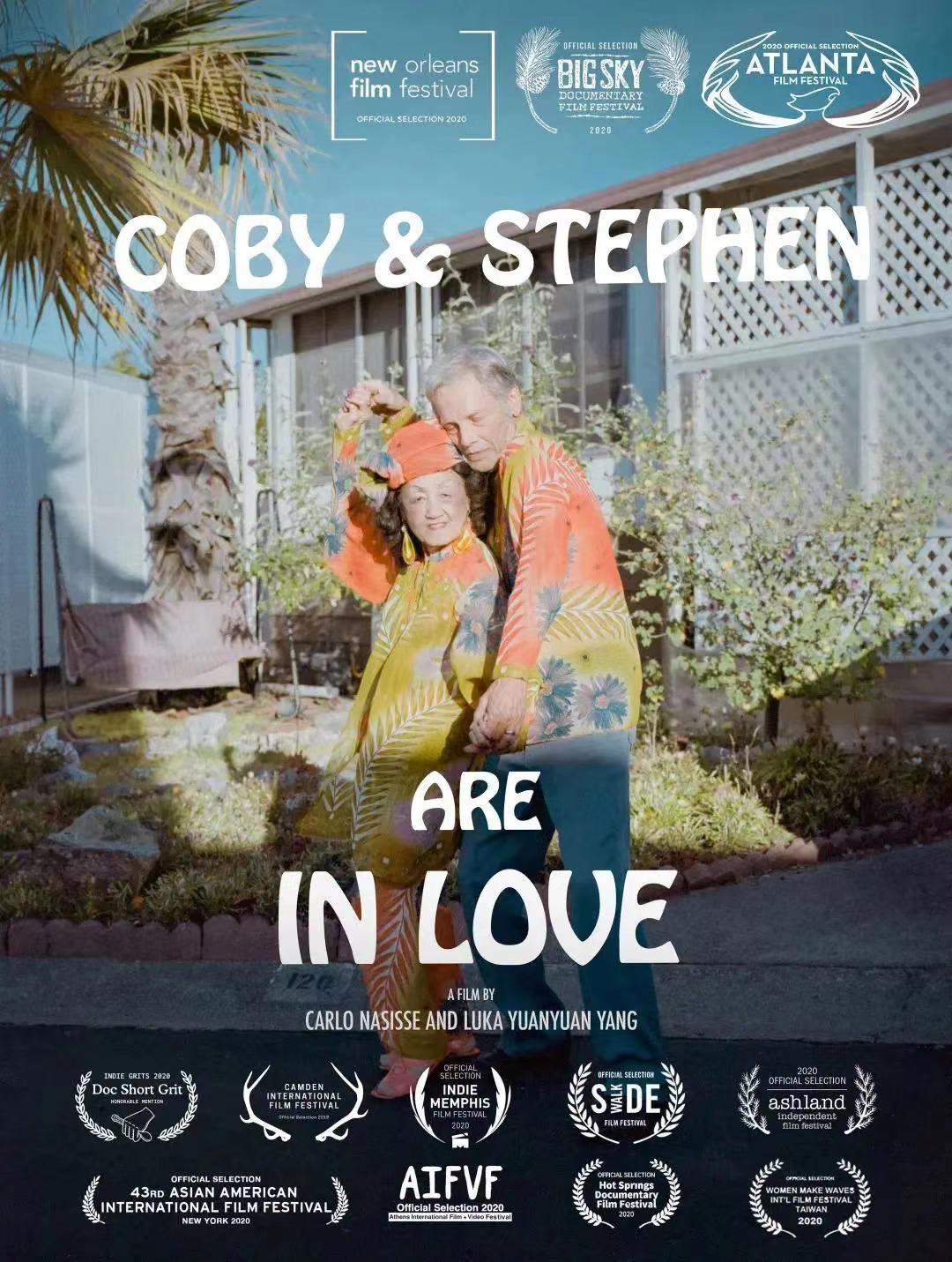 Coby Yee, a 92-year-old retired nightclub dancer and icon from San Francisco Chinatown's golden age, and Stephen King, a man 20 years her junior who has been an experimental filmmaker since the 1960s anti-war movement. They have found an unlikely love in each other through matching outfits, dance, and art. Coby updated Stephen's wardrobe soon after they started dating, she hand-makes all of their clothes and ensures that they never leave the house without matching outfits from head to toe. Stephen has become Coby's personal archivist, he creates photo albums and collages constructed from glamorous images of Coby, from the past and the present. As their final performance in Las Vegas approaches, Coby and Stephen start to prepare their last dance on the curtain call.
Produced and Directed by Luka Yuanyuan Yang and Carlo Nasisse | Featuring: Coby Yee and Stephen King | Edited by Alex Winker | Cinematography by Carlo Nasisse | Sound Recorded by Luka Yuanyuan Yang | Colored by Alex Winker | Sound Design by Dan Rosato | Contributing Producers Screening Room, Points North Institute, Jigsaw Productions | Film Consulting by Ruth Somalo. Supported by Tang Huanhuan, Rockbund Art Museum.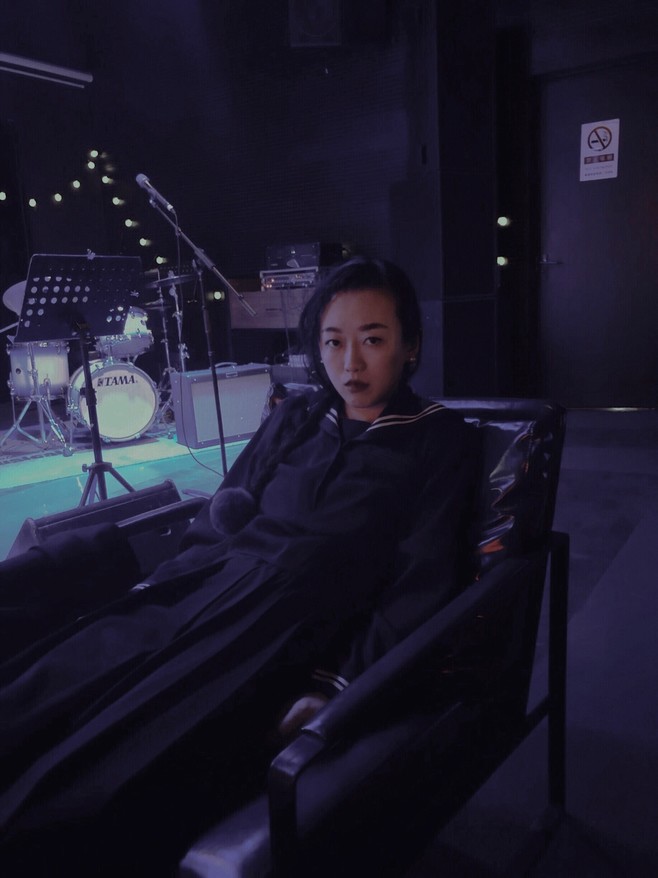 Avita Guo, born in Golmud city, Qinghai Province, now lives and works in Beijing, China. In 2011, she graduated from Ilya Repin State Academic Institute of Fine Arts, B.A. of Oil Painting. In 2015, she graduated from the University of the Arts London and obtained an M.A. of Fine Art. In 2017 and 2018, she conducted a series of personal experiments at 305Space.
Her current art practice is a combination of writing and art, focusing on the collapse of individuality and the reality of the environment, the transformation of political positions, and how the individual holds himself/herself in the dissipating of modernity. She also focuses on the change of literariness and poetry in inner and outer world. 2019-2020 She returned to painting and tried to explore the relationship between painting and her image experiments.
Her recent solo exhibitions include "Book of the current", Mocube, Beijing, China (2020), "Narrative of the past", Xi'ning Contemporary, Xining, China (2019);Her recent group exhibitions include "An impulse to turn", Inside-Out Art Museum, Beijing, China (2020),"Diagonal", Magican Space, Beijing, China (2020) .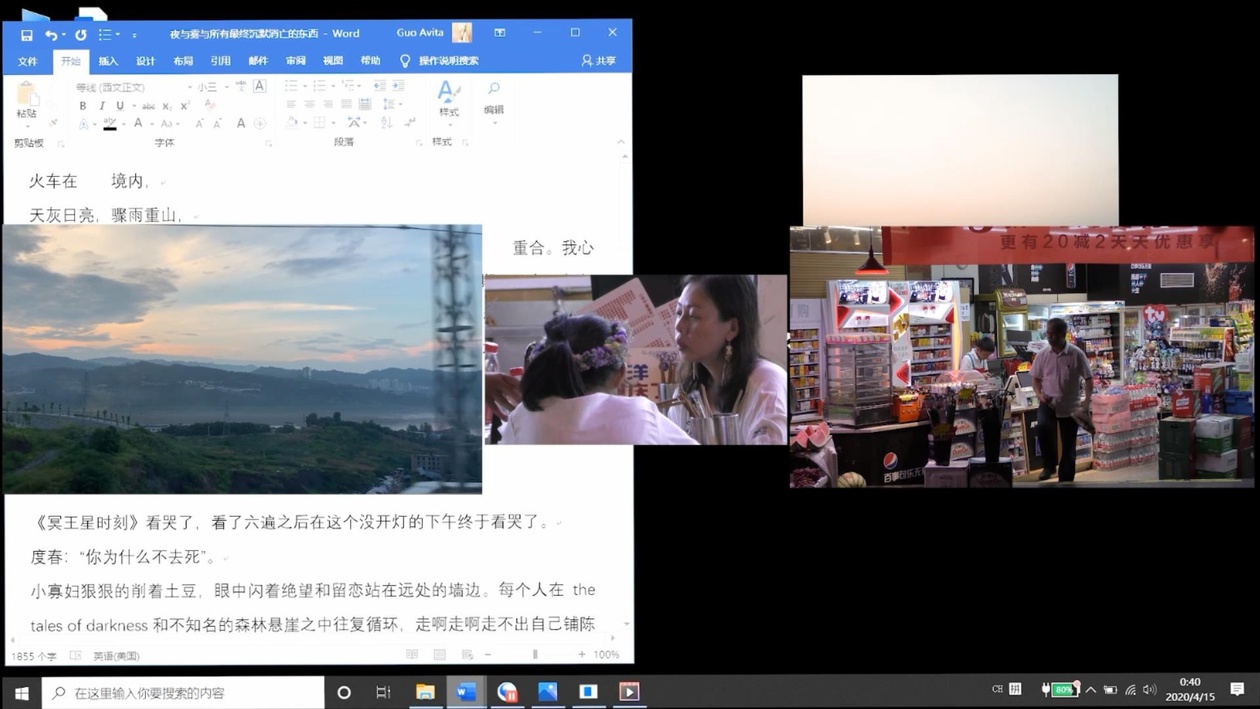 The video is a new attempt of the artist for video works, through the computer writing and recording of works into the film and interspersed with short films of life fragments. Guo jinhong uses her personal experience to understand and reference the more metaphysical nature of the logic and immerses the viewer as the writer.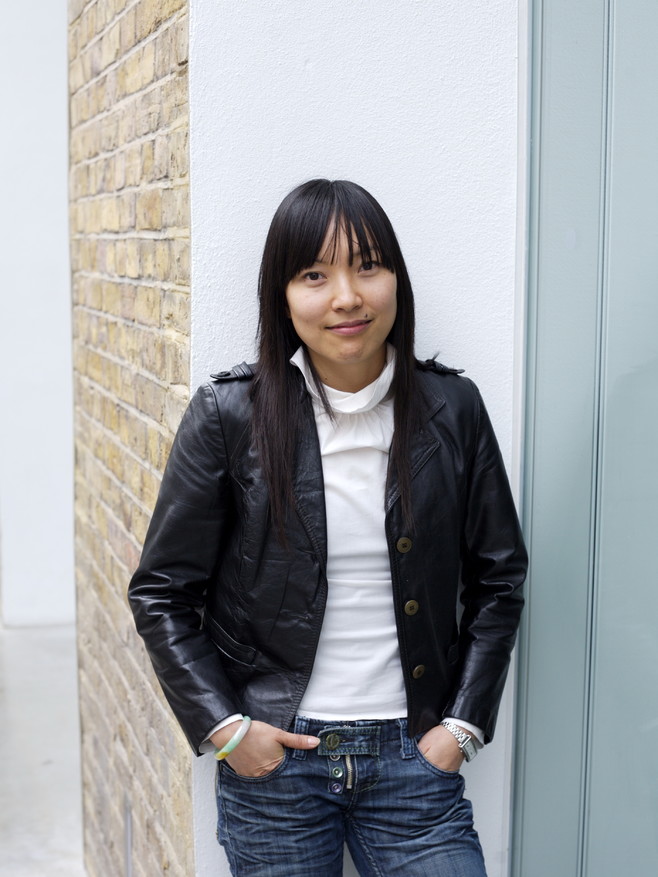 Suki Chan (b.1977, Hong Kong) currently lives and works in London. She graduated from Chelsea school of Art, University of London in 2008 year and obtained Master in Fine Ar. Suki Chan is a London based artist and filmmaker. Chan uses a range of media including installation, moving image, photography and sound to explore our perception of reality. Her immersive, mesmerising film works draws the viewer into a cinematic 'elsewhere', investigating memory, subjectivity, belief and knowledge systems. Chan's practice is research-based and features dialogues with diverse communities from people living with dementia, blind and partially sighted people, commuters, meditators, to psychologists and neuroscientists. Chan seeks out narratives that explore alternative ways of looking at the world and stories that challenge and destabilise our understanding of perception and reality.
Research partners include Centre for Developmental Neurobiology (King's College, London), Swarm Awareness Project (The University of Sheffield) and Centre for the Study of the Senses (University of London).
Her recent solo exhibitions include 'CONSCIOUS', Danielle Arnaud Gallery, London, UK, (2021) 'MEMORY', Somerset Film, Bridgewater, UK. (2019). Her recent group exhibitions include, 'B3 Biennale of The Moving Image', Frankfurt, Germany (2020),'UN(REAL)', Science Gallery Rotterdam, The Natherlands (2020) etc.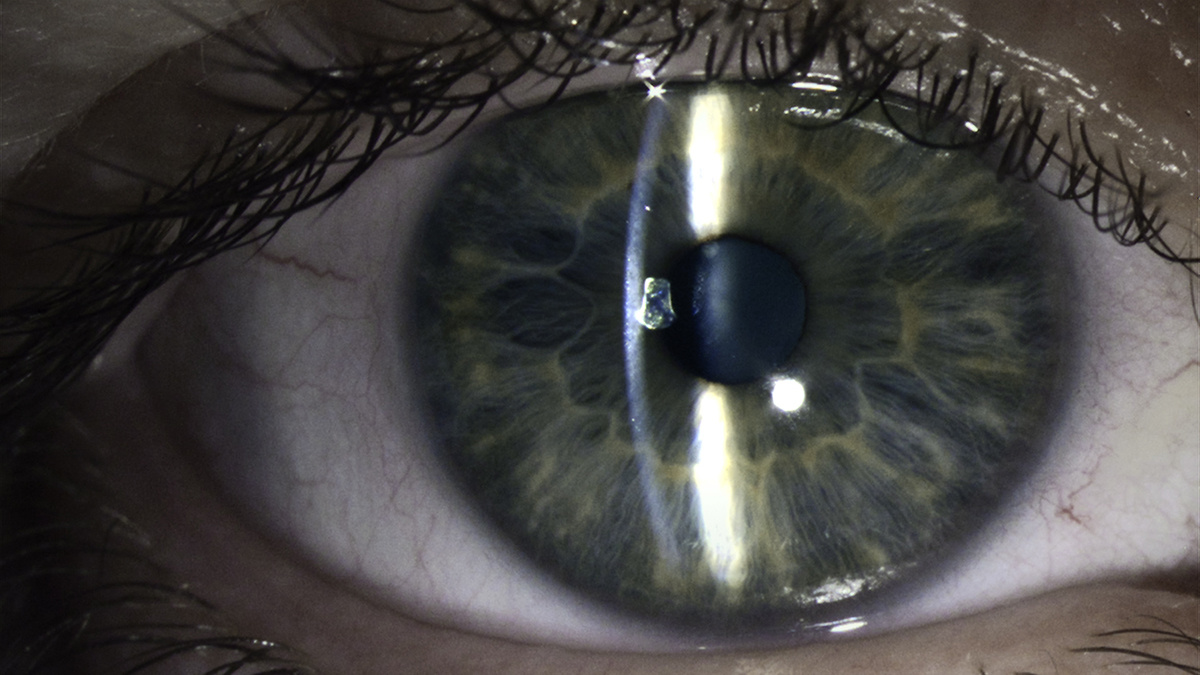 Lucida is an artist's video exploring the human eye, vision and the brain.The project brings together the diverse, subjective perspectives of scientists, psychologists and ordinary people, who each have their own compelling story about vision.
The artworks uses moving images as a starting point to unlock and investigate how multiple projections of the world focus on the physical structure of the human eye; the latest biomedical research and theory about how the brain processes and interprets sensory perception to create sight; and the role that art can play in providing metaphors to understand what perception means.
Lucida seeks to make the viewer distinctly aware of seeing by bringing the perceptual process – including its flaws, imperfections and assumptions – to the forefront. The interactive artwork will prompt its viewers to look again at the world around us and ponder if what we see is actually what is before our eyes.The multilayered soundtracks are composed by Dominik Scherrer, the winner of the 2014 Ivor Novello Award.